Learn to save money, pay off debt, invest, AND
finally feel financially
confident!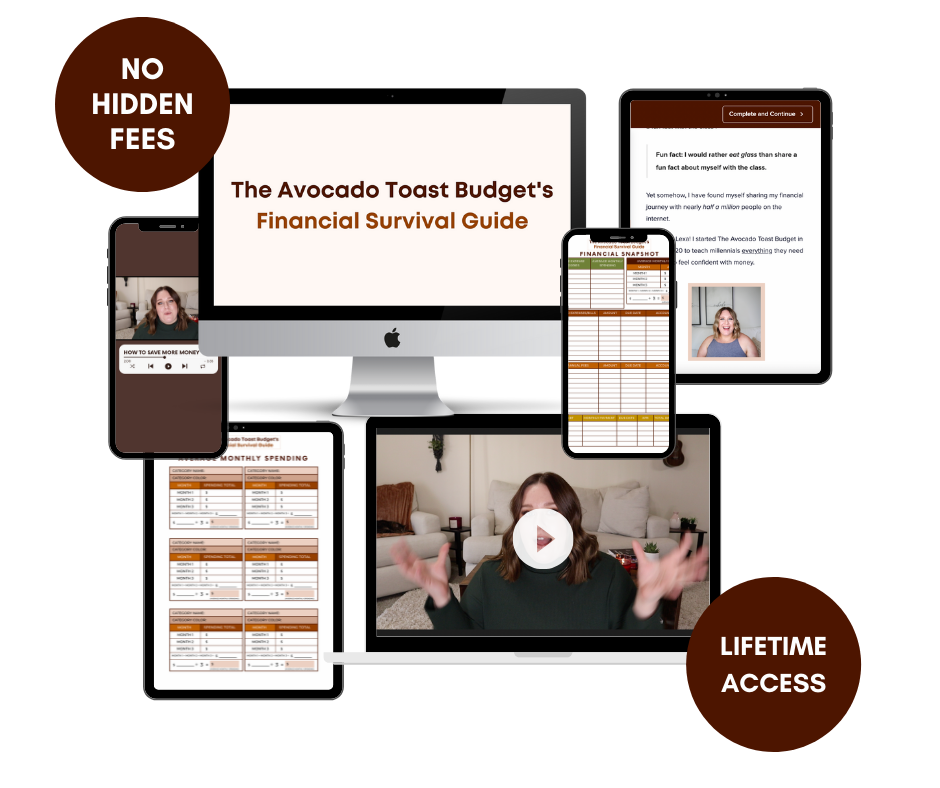 You'll get ALL this + more:
✅ Over 30 written modules walking through step-by-step how to get your finances on track
✅ Video lessons to teach you how to budget, invest, pay off debt, and save money
✅ Printable PDFs, guides, and worksheets to keep you organized and help reach your goals
✅ Exclusive access to community comments to ask questions and share your journey with others
✅ Lifetime access to the course and updates
THIS COURSE IS FOR YOU IF:
✅ You're overwhelmed with finances and want all the important info (without any of the B.S.).
✅ You value your time and want a course that will help you reach your financial goals ASAP.
✅ You want step-by-step instructions on how to create a personalized budget you'll actually stick to.
✅ You want to retire someday but are lost when it comes to investing.
✅ You're tired of living paycheck-to-paycheck, but don't know how to break the cycle.
✅ You know the Mitochondria is the powerhouse of the cell, but have no idea how to get out of debt.
✅ You didn't know the Mitochondria is the powerhouse of the cell, but you still want to get out of debt.
✅ You want to get your finances in order so you can go on living your life.
✅ You want a one-stop-shop for ALL the personal finance info you never learned in school.
If you relate to one (or all) of the above, you're in the right place!
PSA: you can spend money on things that bring you joy, even when you're in debt!
(and I'll show you HOW)
Hi, Friends! I'm Lexa, creator of The Avocado Toast Budget.
From hitting my financial rock bottom, to paying off $20k of credit card debt in a year, here's a bit about me!
I'll show you how to create a budget that works for YOU!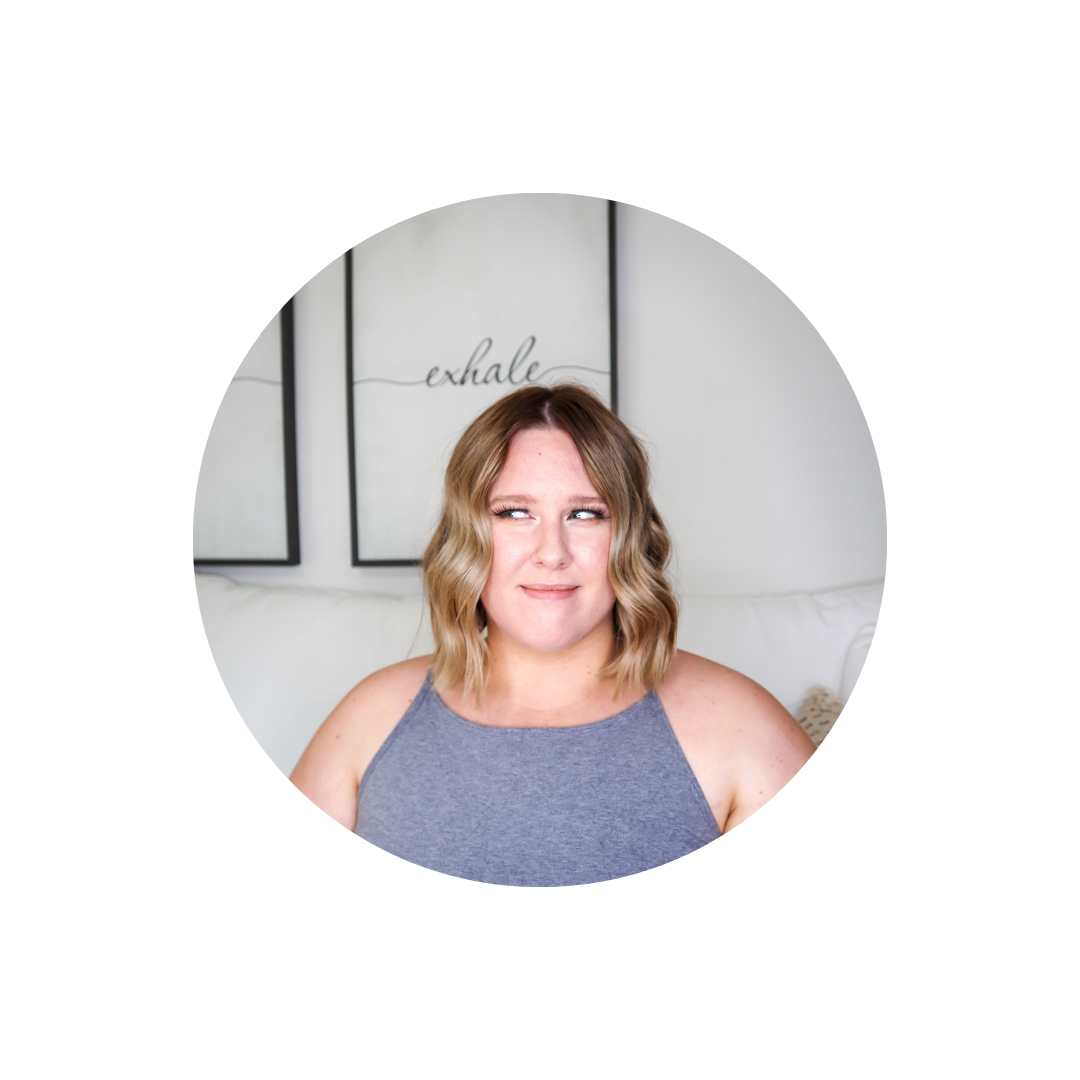 Okay, but let's get real here...is this course ACTUALLY worth $249?!
Look, I get it. I wouldn't want to spend my hard-earned money unless I knew it was worth it.
I know your time and money are incredibly valuable.
So I turned the thousands of hours of research I've done into a course that I'm CONFIDENT will change your life!
THIS is the course I wanted for myself 3 years ago.
We'll go through everything you need to know about money, so you can get back to living your life (without constantly worrying about your finances).
With written AND video lessons, I designed this course to fit every learning style.
Plus I included tons of PDF printables, extra guides, and pro tips to keep you organized and provide extra support.
BONUS: There's also a section under every lesson for you to ask me questions! 
So, if you're ready to tackle your money and reach your financial goals, let's get into it!
YOU DESERVE TO FEEL
CONFIDENT WITH MONEY!
WHAT YOUR DEBT IS COSTING YOU:


If you have $5,000 on a 21% APR credit card, and you only pay the minimum, it will take you 23 YEARS to pay off your debt. AND you'll pay $8,124.64 in interest.
It's time to invest in your future self!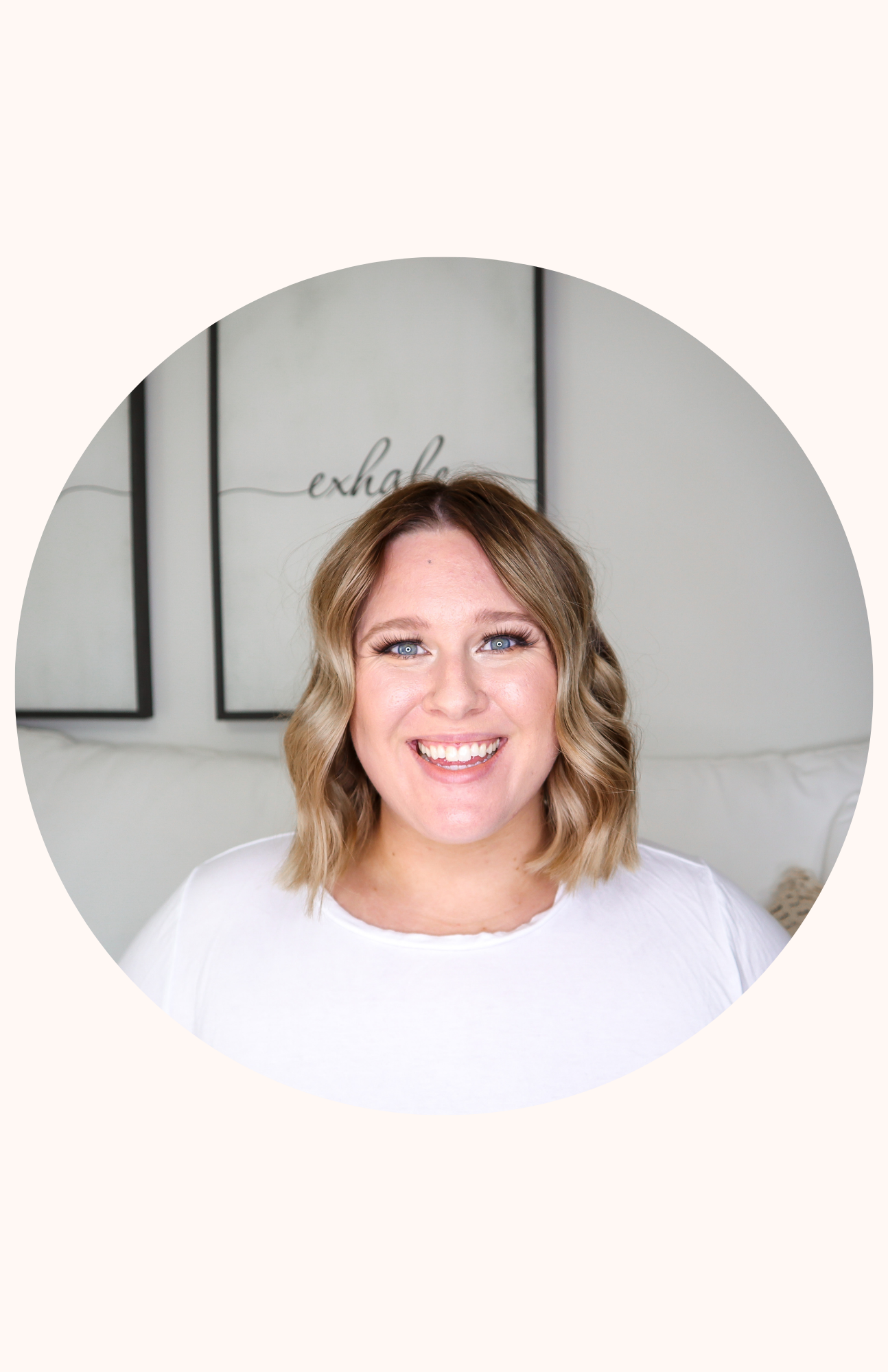 Two years ago I was:
$20k in credit card debt

A new graduate with $68k in student loans

Working a job I hated

Consistently over-drafting my bank account
Now I:
Paid off all my credit card debt in a year

Am on track to retire early

Run my own business full time (which allows me to do what I love + work from anywhere)

FINALLY feel financially confident.
I started The Avocado Toast Budget (The ATB) in July of 2020 to provide relatable, accessible, and shame-free personal finance education.
Learning the basics of personal finance LITERALLY changed my life, and I have a feeling it's going to change yours too.
This is the course I wish I would have been given a LONG time ago.
✓ No shame. No guilt. Just results.
Feeling Completely STUCK?!
We've got this!
Check Out What's Included: